Rashandella finds food.  Stelli goes rouge. And our Quest starts taking shape…A Mummified King shape.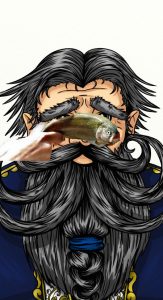 A Quest for Magic and Steele is our Dungeons and Dragons podcast show brought to you by the SteeleEmpire.
Join us on our epic DnD…..well, maybe not so epic…..but, pretty cool adventure, as our family takes on the roles of our adventurers.
Sisters Amara and Shayna, Brother Josiah, Friends Brian and Lisha, Papa David all gather to play the role-playing game of Dungeons and Dragons. We voice act all the characters, making it an enjoyable audio to join in on.  Take us to work, gym, bus, train,  or anywhere you need something to fill the void.
---
Upcoming Podcast Conventions 
August 19-21 and 26-27, 2016
We will be recording a Live show on Saturday August 20th, 4pm at Amalgam Comics in Philadelphia
---
September 9 and 10, 2016
This is a learning and networking conference held over the bridge from Philly in Swedesboro, NJ at the Holiday Inn
---
We hope you are enjoying the journey as much as we are! Please let us know by contacting us on FaceBook, Twitter, email Pods@steeleempire.com
or even better, a 5 star review on iTunes helps make it possible for others to find us.
---
Another great way to support our community is to spread the word! Tell your friends and family to give us a listen.
We upload a new show every Sunday, so you have some joy to start off your week! So be sure to Subscribe in your favorite Podcast catcher, be it, iTunes, Google Play Music, Sticher, Spreaker, Podbean, Tunein. Then you'll be sure not to miss any of the adventures.
Guest Introduction:
Background Tune: 
Twitter: @empiresteele
Facebook: Steelepod